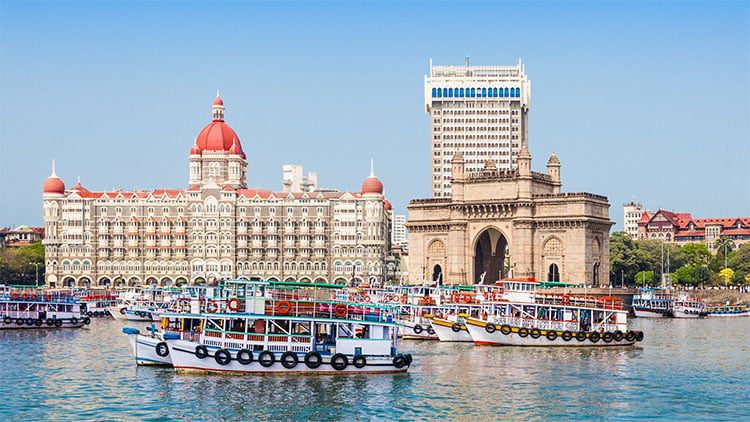 People are in poverty
It is a common myth connected to India. The world is awash with poverty. of the world , and it isn't just a matter of India by itself. However, this doesn't mean that India is a country that is poor. We are a third-world country and we are experiencing steady growth.
It's a complete blunder to refer to India as a nation that is poor. This is because the majority of the films focus on the regions that are most deprived in India and thus making people think that India is in the poverty limit.
Every country has areas that are backward however does that suggest that they are not wealthy? There are numerous lavish villas in India that can leave you stunned. We may be low in terms of money, but we're wealthy inside our heart. There are people here whom you will treat as their own.
A trip on your own is dangerous
There is a common notion that India is a risky country to travel to. However, the truth is that India is quite different than other countries, however it does not mean that it's not safe. India is among the most ideal destinations for vacation for the whole family and also for solo travellers.
There is a belief that the rate of crime is very high in India and that it's not suitable for women to travel there. This is completely absurd! As a woman, I can say the following: India is a safe and secure place for women. There is no need to be concerned about safety in India. However, being vigilant is essential even in our local areas and you should keep that in your thoughts.
The Climate is Always Hot
No, it's absurd! In India we experience diverse seasons that range from mild winters to warm summers. We don't have snow as much as the other European or American nations, however we do have mild winters, which are not too hot. If you go to India in the summer, it is sure to be hot due to its proximity to the equator.
However, we do get an abundance of rain in a variety of parts of the country. If you prefer to be in a cooler area there are many hills in India that you can enjoy your time. The climate varies between states. Therefore, it's absurd to believe that India is always hot.
Food is always spicy
Not all Indian prefers spicy food. Some people might like foods that is bursting with chillies, but not all people are tolerant of spicy foods. We Indians have various cuisines which are described as belonging to various states. Certain Indian dishes contain a lot of spice, while some are sweet.
Our food is usually comprised of different flavors such as sweet, sour salty and spicy. We think that our bodies need all of these flavors and incorporate them to our meals. Therefore, next time you travel to India take a bite of our delicious delicacies with multiple tastes.
All Indian states are over-populated.
Although we have the population of 1.2 billion but there aren't many states that are packed everywhere. The cities that are the most metropolitan are crowded, and the countryside is devoid of massive crowds.
The top tourist spots are usually crowded by a large number of visitors. If you're looking to get far from the crowds consider visiting places that are remote in order to enjoy your time in peace.
It is possible to visit India during the off-seasons when the amount of tourists is minimal and you are able to go to places in a calm style. It is also a good thing to be crowded that you get to meet many strangers and make an old friend to stay with for the rest of your life!
India is Dirty
We have a well-known expression in our society, "Cleanliness is next to Godliness". The streets of our country are not littered with trash and garbage cans. There are streets that are filthy. However, being a nation with a large population it's difficult to keep cleanliness throughout the entire country.
However, we are doing our best to ensure the cleanliness of our country. A lot of the areas in our country are extremely neat and absolutely the most ideal place to visit. Do not miss the chance to travel to India and put India on the bucket lists of yours.
Everyone is vegetarian
When will the prejudgment stop? we will be amazed! We serve meat, chicken as well as fish, pork as well as other delicious, non-vegetarian foods. It isn't true that all Indians consume vegetarian food. There are many people in India who consume various kinds of food.
We boast that we offer distinctive non-vegetarian dishes that are not available anywhere else. We have many different faiths, castes and creeds in our country , which means we have many different food styles. Furthermore, Indian delicacies are widely enjoyed by people from across the globe.
Travelers could be victimized
Each tourist destination has its own set of scams that tourists are susceptible to. Before you travel to any destination you should learn about the frauds that are common in that area. This will help you avoid similar circumstances in your life.
As a traveler you're already vulnerable to scams regardless of where you travel to. You can avoid it by being alert every day. We Indians are also victimized by scams when visiting other countries.
It isn't right to assume that everyone will scam you during your trip to India. It is recommended to research the location you're staying at or items you wish to purchase to avoid scams. I can assure you that there aren't all Indians will try to make money off you.
Indians don't speak English
There's no way to tell. We Indians might have a distinct accent when we speak English that could be because of influences from our home language. However, this doesn't mean we're not able to speak English properly.
It is amazing to learn that in addition to English the majority of our citizens speak other languages such as French, Russian, Chinese and more. India is definitely a very tourist-friendly country!
Travel is Expensive
India is one of the countries in which you can travel on the smallest budget. It is widely regarded as one of the most affordable destinations around the globe. If you conduct research prior to your travels, you can arrange flights and accommodation for reasonable costs. There are many budget-friendly hotels and hostels to stay in India.
If you're traveling by yourself or with a groupof people, you could choose this style of accommodation. You can eat at many local eateries for less than Rs.50 across India. There are many public transportation options you can take to travel across the nation. Thus, traveling to India is certainly not expensive.